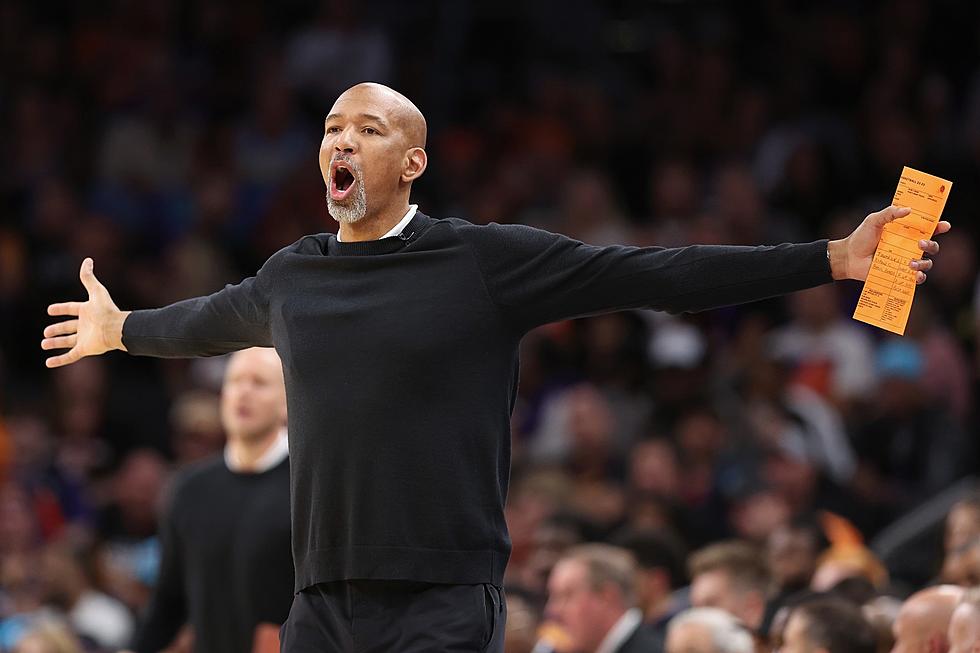 Alright, Detroit Pistons, Now Get Better Players!!!
Getty Images
As you've probably heard by now, Detroit Pistons owner Tom Gores made former New Orleans Pelicans and Phoenix Suns head coach Monty Williams (pictured above) an offer he couldn't refuse.
After first turning down the Detroit Pistons in May after he was fired by the Phoenix Suns, Monty Williams apparently has accepted the Pistons "Godfather" offer to become the team's new head coach.
ESPN's Adrian Wojnarowski reported that the deal, expected to be finalized by the end of this week, will make Williams the highest-paid NBA coach ever.  It's a six-year deal worth in excess of $70 million, with options for years seven and eight.  It also has incentives that could take the overall deal to $100 million, according to Woj.
This is all great and everything.  And Williams is an major upgrade over Dwane Casey.  But I'm going to sound like Tim Staudt here...I don't care who the coach is, who are the players?  And what can be done to make this team better on the court?  There are three ways to do that.
MAKE TRADES
This is unlikely because the Pistons, under General Manager Troy Weaver, the team has decided to go full rebuild through the Draft.  And they have a number of young players with promise on the roster now.
But you'd have to trade some of them to get more established (and probably, better) players that will help you more immediately.  And I don't see this happening.
FREE AGENT SIGNINGS
The Pistons will have salary cap room on July 1st, but the potential free agent class looks really weak.  Do you really want Russell Westbrook, James Harden, or potentially Draymond Green at this stage of their careers?  Former Pistons draft pick Khris Middleton will cost too much ($35+ million), and you don't want the headache that is Kyrie Irivng on this young roster.  The Pistons might make a minor free agent move or two, but I don't see a major one coming.
THE DRAFT
Detroit has the 5th overall pick in Round 1, and the 31st overall pick (1st in Round 2).  They're not going to get Victor Wembanyama or Scoot Johnson.  So, I think the team will trade out of the 5th pick to get more selections in either the 1st or 2nd round.  I think Weaver will give coach Williams next season to see what he can do with this young team before making any severe changes in personnel next off-season.
Bit I've said it before, and I'll say it again.  These are the Detroit Pistons, do you even care what they do?  The apathy with this franchise is still there.
Brock's All-Time Basketball Teams
Brock tells us his all-time best players in basketball.
More From The Game 730 WVFN-AM