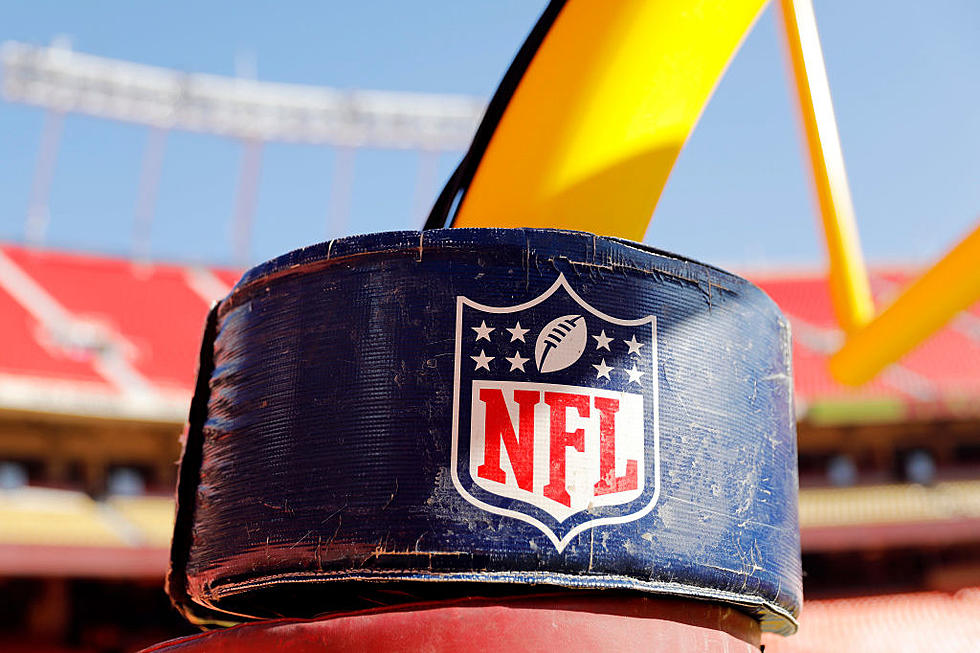 With an Increase in COVID Cases Lately, Let's Take a Look at the 2021 NFL COVID Policy
Photo by David Eulitt/Getty Images
So far, the NFL 2021 season has been relatively fluent with no interruptions. After a handful of cancelations and rescheduled games in the 2020 season, this has come as a huge relief. 
However, this week 37 new COVID cases were detected on Monday, followed by 25 more on Tuesday. Before this week, the highest number per day was 18. The most affected teams currently are the Browns, who have placed nine starters and their head coach on the COVID list. The other team is the Rams, who placed their entire team in the protocol on Monday and have since put nine players on the COVID list. Closer to home, the Detroit Lions have had eight players test positive since Monday.
At the beginning of the season, the NFL said it has no plans to reschedule any games due to COVID breakouts amongst any teams. They intend to play the full 18-week schedule as planned and not add an extra week. The Pandemic has left a lot of questions in life, of course, but also what it means for sports. Here are the guidelines for the NFL when it comes to dealing with the virus.
First, with the players themselves, it differs for vaccinated and unvaccinated players. When a vaccinated player tests positive and they are asymptomatic, they are isolated and then they do contact tracing. They do not have to quarantine. The player in question may return to the team if they get two negative tests 24 hours apart. After that, they will go through weekly testing. 
Unvaccinated players have a bit of a long hill to climb to get back. First, they are quarantined for ten days, getting tested daily. Teams require a negative test for five straight days before being allowed to return. Unvaccinated players also must wear masks in the team facility and are not allowed to gather in large groups on the road.
How does that affect the team as a whole though? As said before, the NFL made it clear they will not reschedule games outside of the scheduled week. Now depending on the severity of this outbreak, maybe this will change. But for now, that is how it is. The policy and memo sent out by the NFL state that an outbreak among unvaccinated teams will result in an automatic loss. In addition, the team's players will not be paid for the missed contest. That however is only stated for a breakout amongst unvaccinated players. The memo also states it will help both teams with the competitive and economic burden for both teams in a vaccinated outbreak. The language there draws a big line in detail of the difference between vaccinated and unvaccinated.
At the moment, the teams listed above are still expected to field a team and play. No cancelations have been announced as of yet. There may not be any either, as of November, over 94% of players and staff have been vaccinated. It all depends on the vaccination status of each team. Based on the number, it is more than likely every team has a high rate despite all of these positive cases. These thoughts can open up a very deep rabbit hole to how they are going to deal with this outbreak. Given the high vaccination rate of all teams, you would think they would bend over backward to help get a good on-the-field product. Is it fair to the other team though? The Rams may have a hard time fielding a team, even with being vaccinated. However, Seattle is ready to play Sunday. How is it fair to make them wait for something out of their control? 
This outbreak gives a lot more questions than answers at the moment. The NFL has set up very strict guidelines in place to help navigate the 2021 season. Now with the booster shot available and this recent outbreak, there may be a change coming to this policy.
Answers to 25 common COVID-19 vaccine questions
Vaccinations for COVID-19 began being administered in the U.S. on Dec. 14, 2020. The quick rollout came a little more than a year after the virus was first identified in November 2019. The impressive speed with which vaccines were developed has also left a lot of people with a lot of questions. The questions range from the practical—how will I get vaccinated?—to the scientific—how do these vaccines even work?
Keep reading to discover answers to 25 common COVID-19 vaccine questions.
More From The Game 730 WVFN-AM