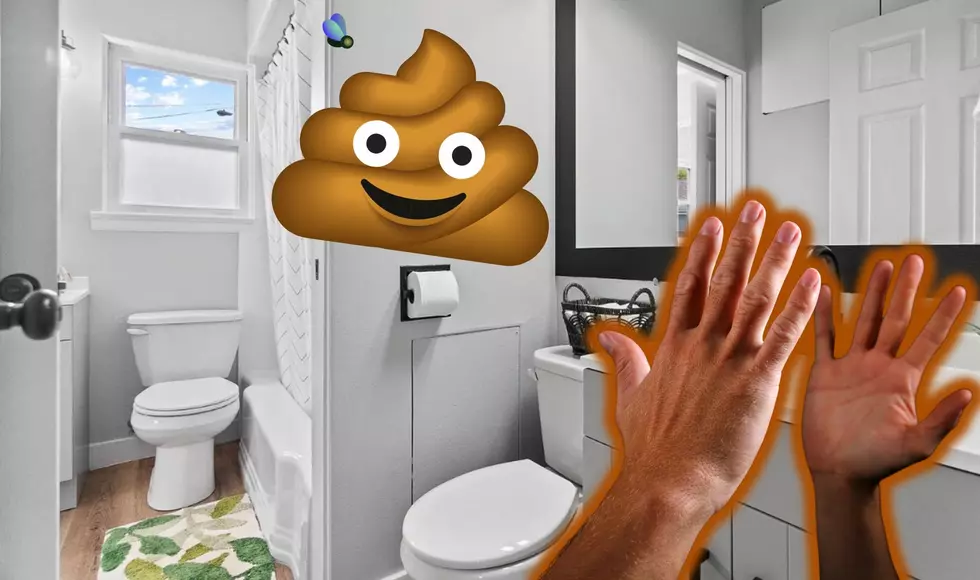 Poop With A Friend In This Indiana House With A 2-Toilet Bathroom
North Eastern Group Realty/ Canva
There are just some things that aren't meant to be shared between friends. One of those things, in my opinion, is when you have to go to the bathroom. Sure, going together in a public setting is a little different because there are stalls set in place so you don't have to watch your friend wipe their butt. It's not necessarily the kind of image you want, so this house in Indiana may not be the one for you.
At first glance, the house sounds and looks quite nice, currently being on the market in Indiana...
Take a peek at this newly remodeled, midcentury modern ranch on a partially finished basement in the '05-Minutes from downtown. 3 bedrooms and 1.5 baths. This home features large living space on the main floor open to the dining space with a brick, wood-turning fireplace to showcase the original charm. Heading into the kitchen you will find new kitchen cabinetry, stainless steel sink, stainless steel appliances, countertops, subway tile backsplash, and matte black fixtures and hardware throughout
Watching You Poo
As I said, it all looks normal until you get to the "2 bathroom situation." It turns out there are actually 1.5 bathrooms and the main one has the classy feature of having two toilets in the same room.
Why or how was this ever needed in the first place? Maybe the original owners were into that kind of thing? Maybe they just never wanted to wait for one another. I'm not sure of the situation, but either way, I'm not trying to hi-five my best pal while we're both droppin' a deuce.
Poop With A Friend In This 2-Toileted Bathroom House in Indiana
There are just some things that aren't meant to be shared between friends. One of those things, in my opinion, is when you have to go to the bathroom. Sure, going together in a public setting is a little different because there are stalls set in place so you don't have to watch your friend wipe their butt
More From The Game 730 WVFN-AM